Chancellor targets spending boost at levelling up
At least 105 local projects will benefit from £1.7bn of funding from the first round of the Levelling Up Fund.
This will range from regeneration in the London Borough of Tower Hamlets, to a sustainable transport project in Renfrewshire and cultural assets in Powys.
He added that infrastructure would benefit from the Budget, which actually offered more limited actual extra capital spending announcements than the headlines suggested.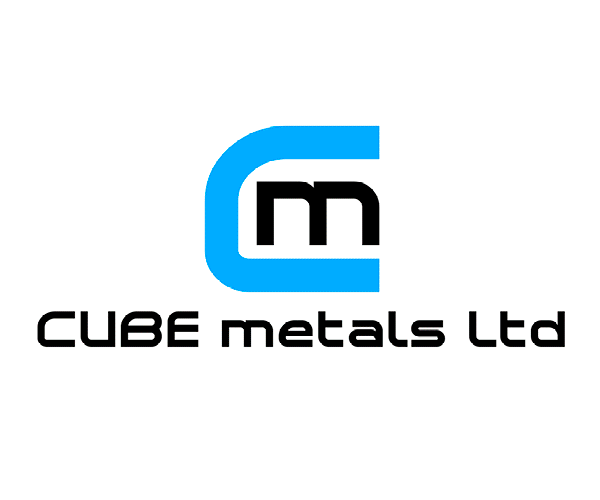 Sunak also fell short of announcing the outcome of the Government's long-awaited Integrated Rail Plan and said this would be published soon. This will give a verdict on the future of the phase 2 eastern leg of HS2 to Leeds.
Among extra spending, £1.5bn more was committed to local transport projects taking the spend to £5.7bn for London-style transport settlements.
English city regions loval transport commitments
---
£830m to West Yorkshire for schemes such as the A61 improvements for buses, cyclists and pedestrians between Leeds and Wakefield
£1bn to Greater Manchester for schemes such as the next generation Metrolink tram-train vehicles
£1 bn to the West Midlands for schemes such as completing the Wednesbury to Brierley Hill metro extension and Sprint Phase 2
£710m to Liverpool City Region for schemes such as battery power for new Merseyrail trains to expand the reach of the existing network
£570m to South Yorkshire for schemes such as starting the renewal of the Supertram
£310m to the Tees Valley for schemes such as upgrading Middlesbrough and Darlington stations and improving local rail links
£540m to the West of England for schemes such as a fully prioritised bus route between Bristol and Bath.
Sunak said: "Today, we're providing £5.7bn for London-style transport settlements and we're helping local transport, everywhere:
"With £2.6bn for a long-term pipeline of over 50 local roads upgrade. Over £5bn for local roads maintenance, enough to fill 1 million more potholes a year."
"The Prime Minister promised an infrastructure revolution. This Budget delivers an infrastructure revolution."
Among the local road upgrades the A509 Isham Bypass, A259 Bognor Regis and A350 Chippenham Bypass will progress to the next stage of development.
Over the Parliament, Sunak said the Government had committed to:
Headline spending commitment to 24/25
---
£1.8bn fund to deliver 160,000 more homes on brownfield sites
£11.5bn for 180,000 affordable homes up 20% on last settlement
£6.9bn for English city regions to spend on train, tram, bus and cycle projects
£2.6bn set aside for 50 roads projects
£5bn for local roads maintenance works,  repairing an extra 1m potholes per year
£3.8bn to fund the largest prison building programme in a generation
£5bn to retrofit defective cladding, funded by Residential Property Developers Tax levied on developers with profits over £25m at a rate of 4%.
£800m to restore and revive museums and libraries
£205m to fund 8,000 community sports pitches
He also pledged:
To modernised R&D tax credits regime
Business rate holiday on businesses making building improvements
Levelling up funding packages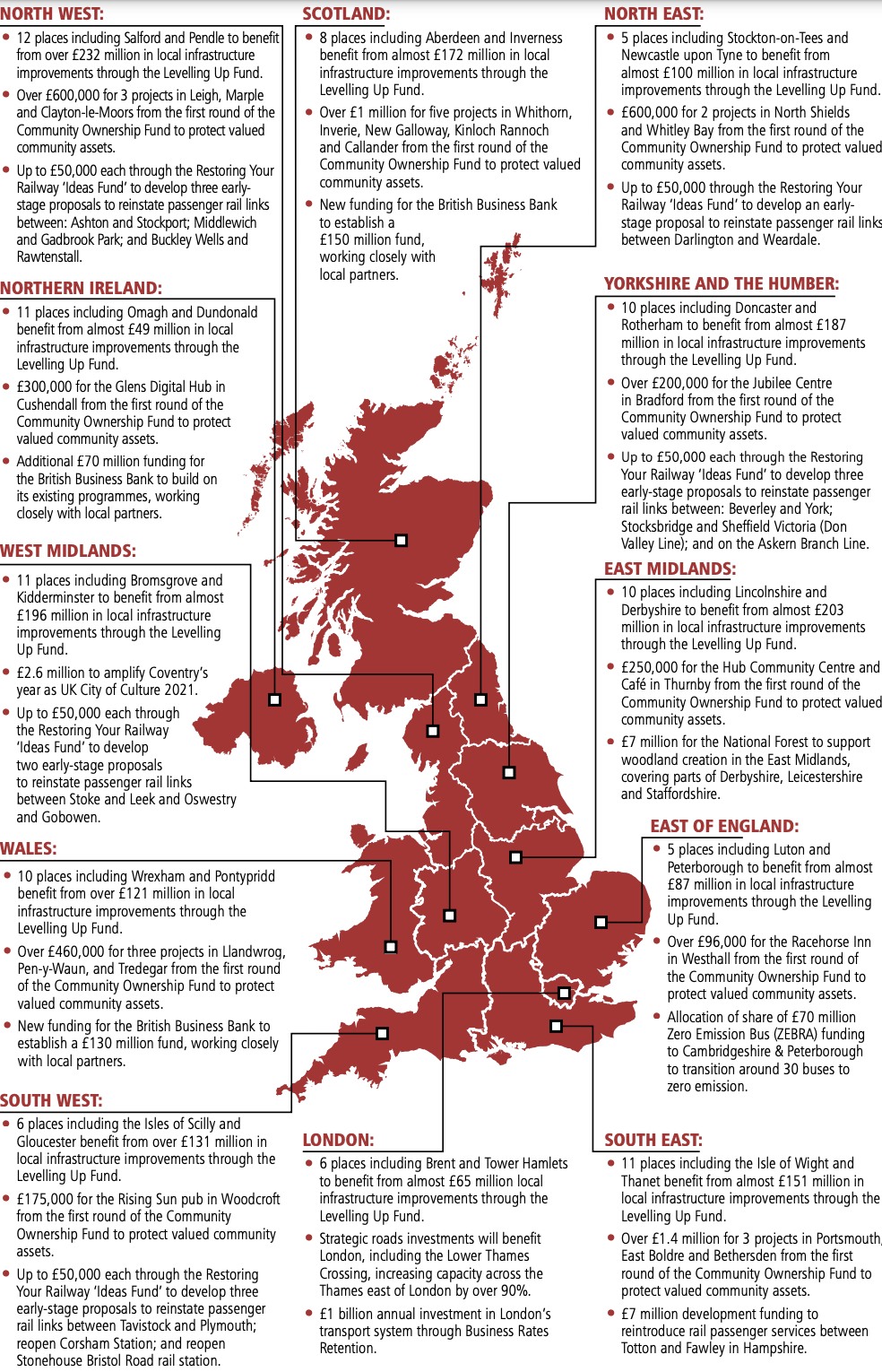 Chancellor targets spending boost at levelling up News
Chancellor targets spending boost at levelling up Resources