Its specialist British Offsite manufacturing and construction operation aims to open the 137,000 sq ft factory at the end of the year.
The new factory's £6m production line is being delivered by Swedish partner Randek AB and will boast a host of new automation and productivity machinery.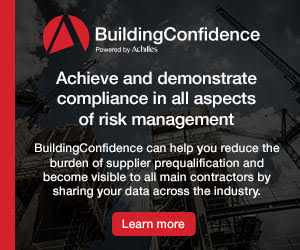 Once complete and fully operational, the new British Offsite factory will employ up to 80 staff manufacturing components for the wider new homes industry.
This will include the company's UniPanel system range includes light gauge panels, walls, roofs and floors alongside internal fit-out modules, under the BOS Fitout brand, including bathroom components, kitchen and bedroom products.
Weston set up British Offsite three years ago and the new Braintree building will be an expansion of the company's existing 75,000 sqft factory facility and head office at the nearby Skyline Industrial Estate.